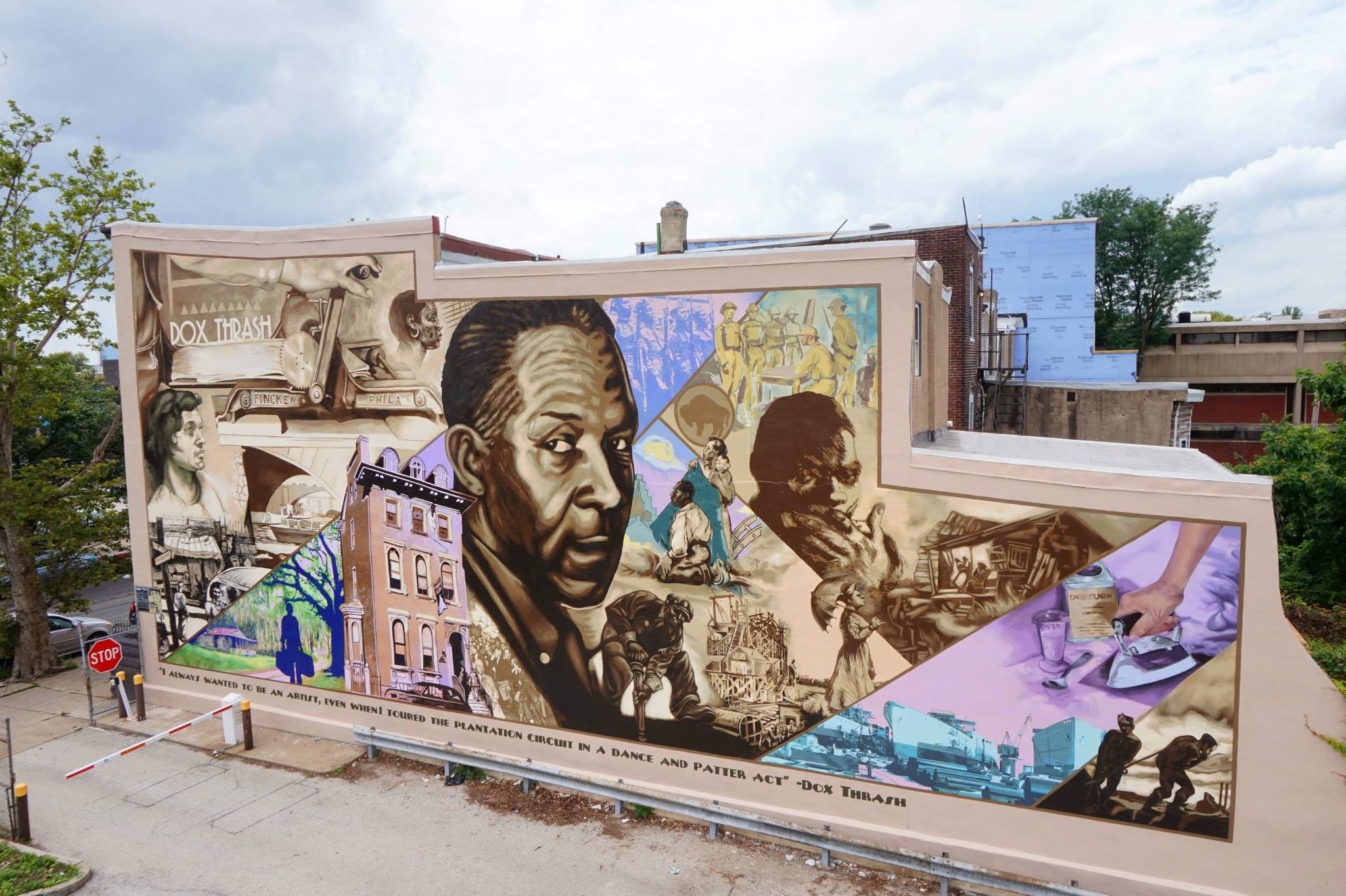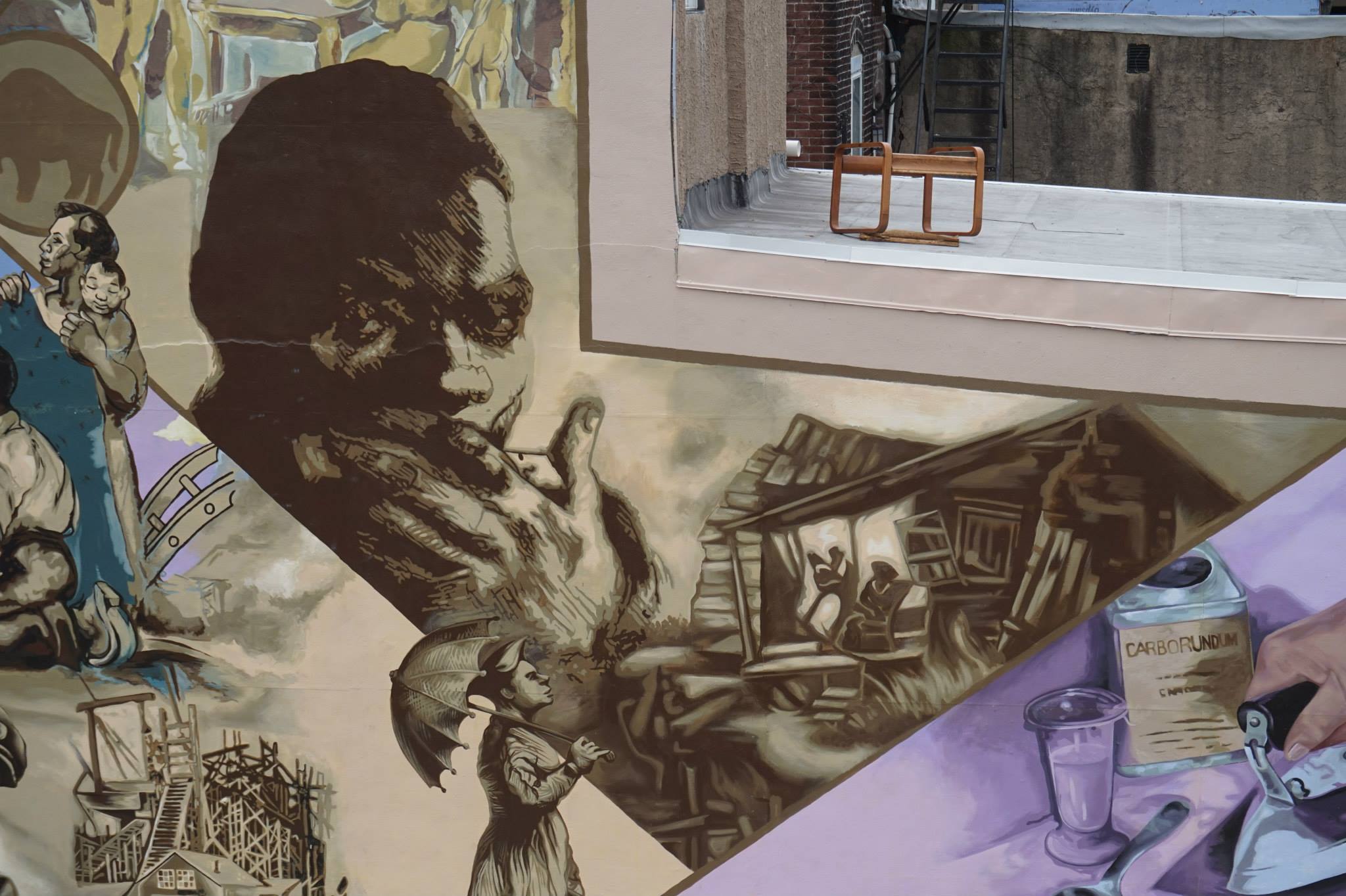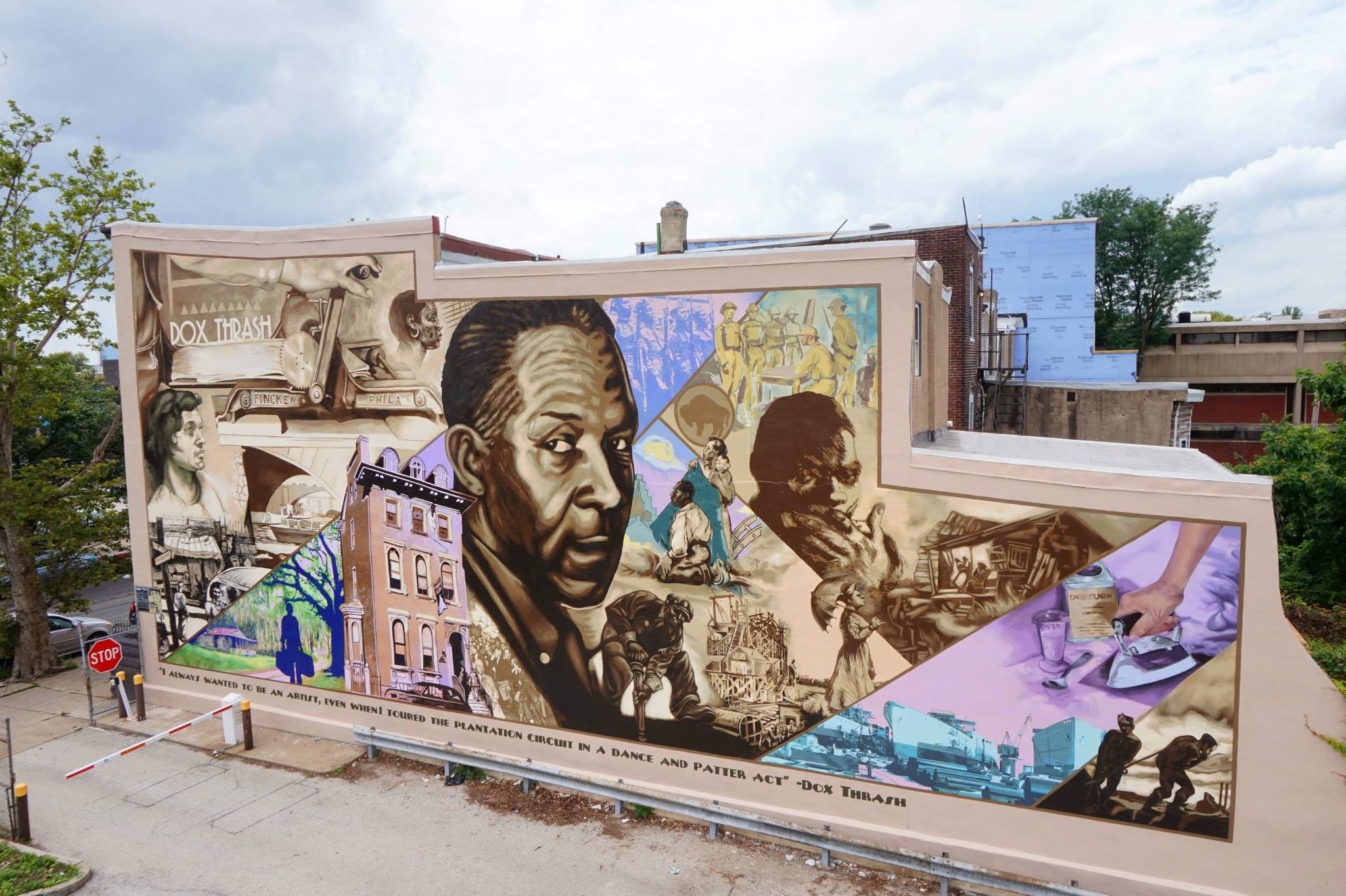 In 2015 I was given the opportunity to revise a mural I had painted in 2000. It was a biographical portrait of the Philadelphia printmaker Dox Thrash.

Project was a collaboration between myself and Willis Nomo, our assistants were Amira Mohamed, and my class at SCI Graterford.
The mural is located at 1631 Girard Avenue, a block away from the old Pyramid Club, of which Dox played a major role. Click here for an article about the history and the people surrounding the Pyramid Club.

 
In 2000 I painted the original Dox Thrash mural, it was designed by Cavin Jones. The site was near Dox' house around 25th and Cecil B Moore. One day about 3 years ago, the mural was mysteriously blacked out. After much confusion it became clear that the house and the lot were foreclosed , and HUD decided, on their own, to paint out the mural.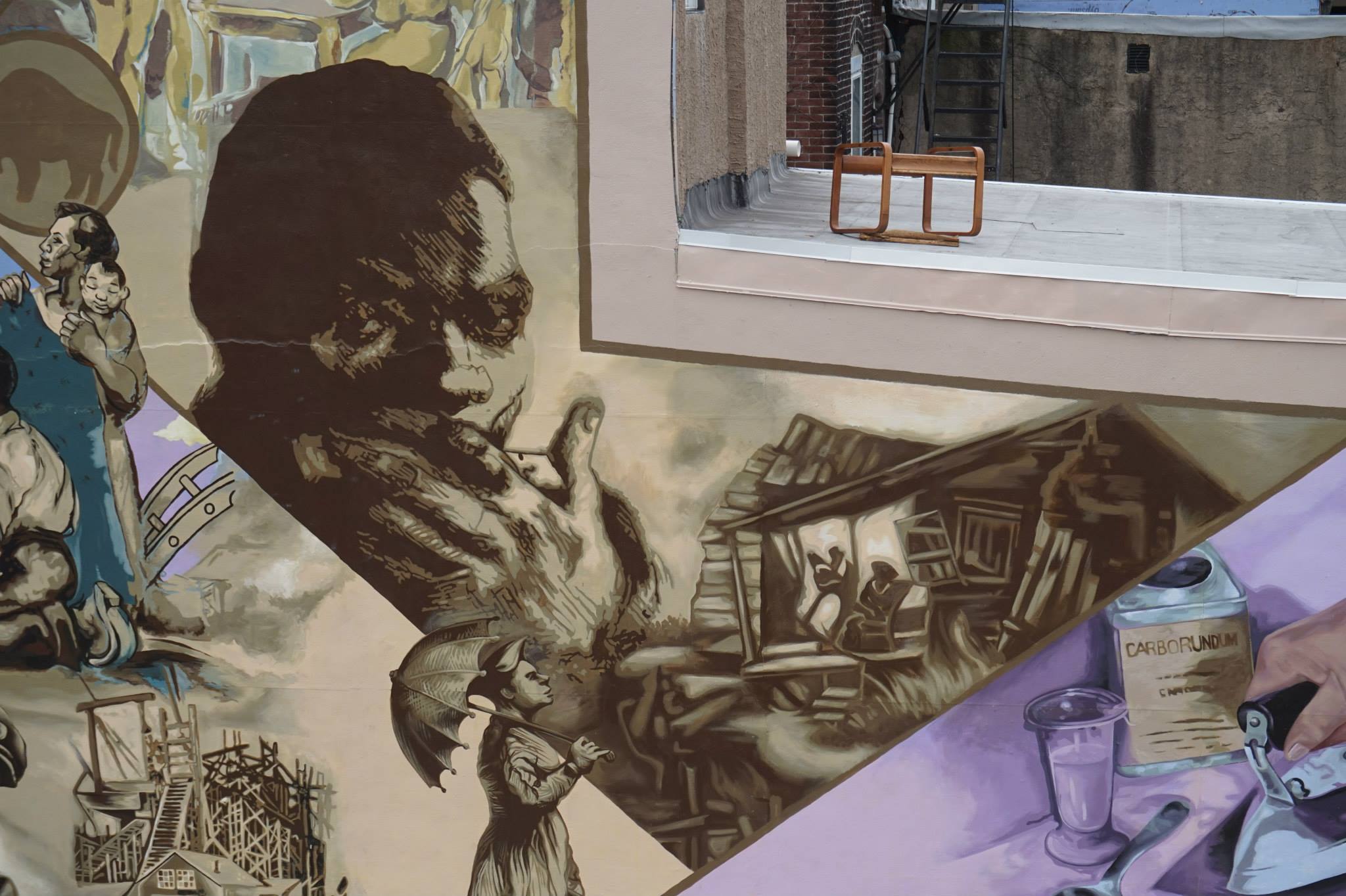 While the new design recreates many of Dox's prints, it also tells the story of a man who was born in the south....
travelled the country as a Vaudville act...
was a Buffalo Soldier in WWI, serving in France...
finally settling in Philadelphia, and working in the Chester Sun Co Shipyard.
Dox also pioneered the carborundum printmaking process, an image of which appears on the right.
Scene from a Pyramid Club event
Starting work in my studio during June
6 Panels were reserved for a paint day at Jewish Family and Children's Services in North Philadelphia. JFCS is 2 blocks away from the mural. We had collaborated on projects in the past. I was happy to bring them something that would be featured in their own neighborhood.
The 6 panels made up the portrait of Dox
It took everyone 4 and a half hours to finish the portrait. People even elected to stay late, and see this through.
Going old school and using carbon transfer for the quote at the bottom of the mural.

The quote:
"I always wanted to be an artist, even when I toured the plantation circuit in a dance and patter act"

The quote continues:
"with a fellow by name of Whistling Rufus"
Installation of panels took place in just 3 days
My favorite spot to see the mural, just under the tree branches in front of the Hospital
The best time to take a group shot is in the middle of a heatwave at the end of the day! We finished the entire mural in just around 6 weeks.